Ascent Living Communities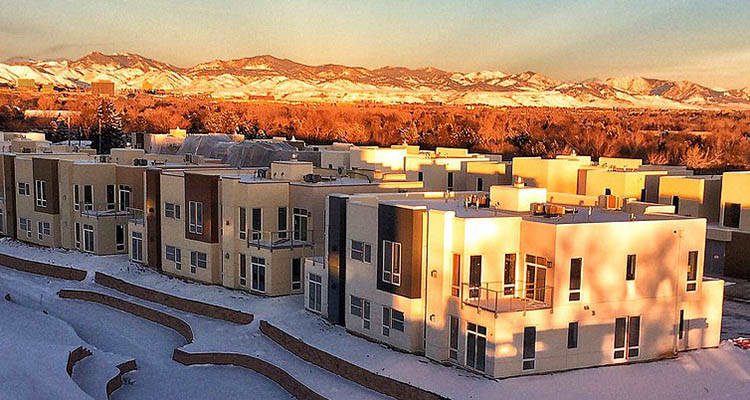 Village at Belmar
Village at Belmar
Lakewood, CO
Village at Belmar is a Senior Living community in close proximity to the Belmar Shopping District in Lakewood, Colorado. The community features Independent Living, Assisted Living, and Memory Care residences all in one secure campus.
Located in the heart of Lakewood, Colorado, the Village at Belmar combines the unique characteristics of a campus-style senior living community, as is within walking distance to the regionally renowned Belmar Shopping District. Residents of Village of Belmar and their families enjoy the urban feel and walkability of abundant services and amenities, all within steps from their front door. Residents of Independent Living Flats enjoy separate and distinct amenity spaces located within the larger congregate living building, from which all services for the community will emanate. 
Learn more about Village at Belmar senior living in Lakewood.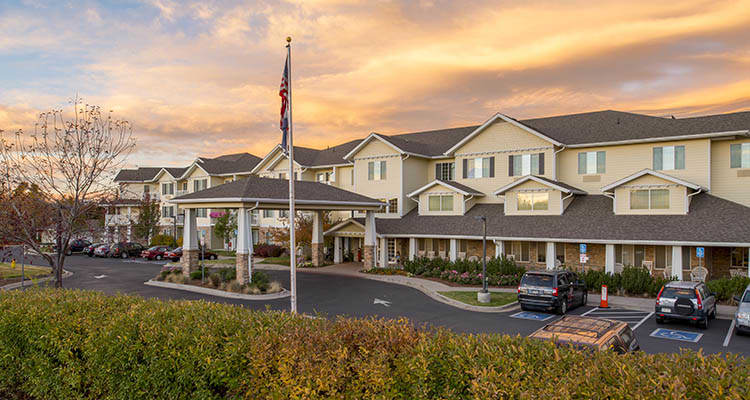 Kipling Meadows
Kipling Meadows
Arvada, CO
Kipling Meadows is an Independent Living community in the heart of Arvada, Colorado. The community offers Independent Living near Denver, with additional health care and hospitality services available as needed on an a la carte basis to allow residents to age in place.
With first-class amenities, residents live their lives to the fullest among the Rocky Mountains. Our beautifully furnished common areas include game rooms, a newly remodeled exercise room, an elegant dining room, library, activity rooms, and more. Life in this Denver-area senior living community also includes our dining services, housekeeping, award-winning programs, such as fitness center access, comprehensive therapy services, and weekly transportation to doctor appointments.
Learn more about Kipling Meadows senior living in Arvada.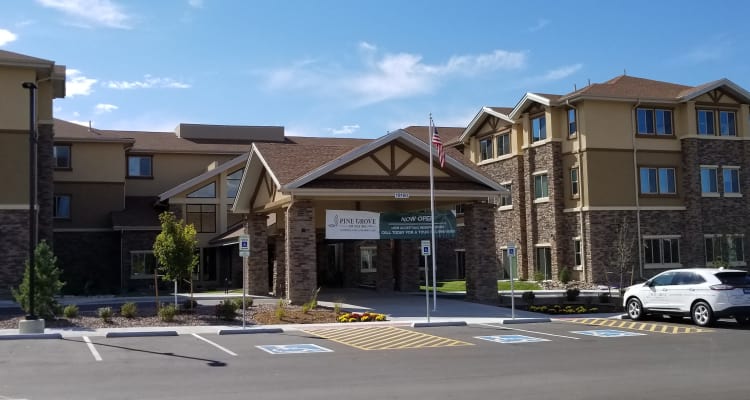 Pine Grove Crossing
Pine Grove Crossing
Parker, CO
At Pine Grove Crossing, we've carefully designed our community around each resident's individual needs. We offer amenities and services that enhance their every day, including a robust Life Enrichment program with daily activities designed to engage residents – mind, body, and soul. Our community is locally owned and operated, so you can rest assured that you or your loved one's well-being will be at the forefront of our day, every day.
Live a life that's as carefree as it is fulfilling at Pine Grove Crossing.​
Learn more about Pine Grove Crossing senior living in Parker.
Hilltop