About Ascent Living Communities
Ascent Living Communities is a Colorado-based senior living owner and operator. Our focus is on our residents—their comfort, wellbeing, and desire for independence and a full life. Our associates are the best in the business. Our senior living communities transform high hospitality into warm, inviting places to call home. Our founders' 40 years of combined professional backgrounds serve as a strong foundation from which to build on and improve every day.
Mission, Vision and Core Values
To improve the lives of seniors and their families by combining our expertise in senior living and our personal experience as family members to cultivate senior living communities that instill trust, confidence, and comfort.
To be Colorado's premier boutique senior living company by providing our teams with the resources to be successful and the opportunity to grow. By leveraging our experience in senior living operations, we will create a better life for our residents, their families and the team members who support them.
Trust

We feel safe and secure to say what we mean and do what we say.

Impact

We passionately make a difference.
Bringing Our Values to Life
We hold ourselves to a higher calling. For example, we exceed state requirements for staffing by providing 24-hour nursing in our Assisted Living and Memory Care living environments. We've incorporated socially responsible building practices into the design of our newly constructed community, including solar paneling on the rooftop of our Hilltop Reserve community. We attract and retain associates who share our desire to exceed expectations. We pay tribute to and respect our residents, empower them, and are attentive to their wishes and requests. We honor our commitment of excellence to our residents, their families, and our associates.
At Ascent Living communities, we maintain a positive culture where associates feel valued and can grow with us. We encourage discussion with each person, listen to their input, and empower them to use their talents so that we can always keep improving. We foster the same openness in our senior living communities so that residents and their families can take an active role in helping create and enhance their lifestyle.
We make a difference in our residents' lives. Our associates also benefit from a workplace where they can impact someone's life. We maximize the dignity and independence of our residents, and we also make sure they are having fun! We integrate family members into community culture, offering education forums and support groups. We boost the local economy by purchasing local goods and services, and maintain strong ties with local industry groups and not-for-profit organizations.
The Ascent Founders are notable for their roll‐up‐your‐sleeves, detailed, and focused approach that is further augmented by creating a familial environment within each senior living community we own and/or operate. We create highly successful and market differentiated communities that we can hang our hats on. We are ambitious; however, we have the discipline and patience to operate within our means.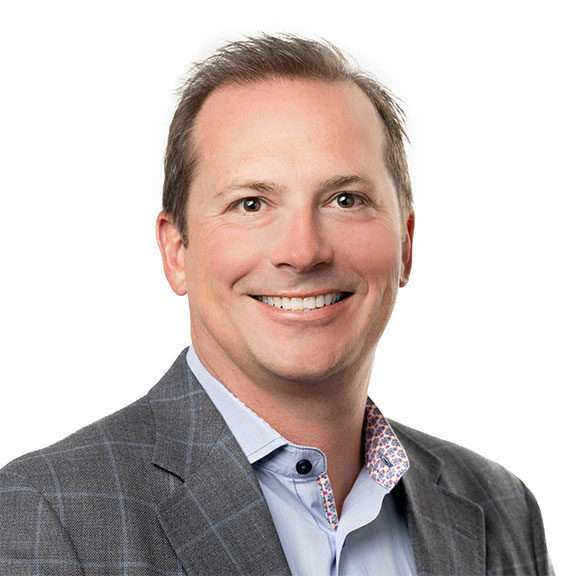 Tom Finley
Mr. Finley is a founding member of Ascent. Prior to Ascent, he held positions with a senior living and development company as a finance and development manager. His professional career in finance and real estate began with Arthur Andersen in their tax consulting practice. He then worked for ProLogis, a large REIT, in various capacities ultimately serving as fund manager for a $2 billion property trust which was publicly traded on the Australian Stock Exchange. He is a member of the Board of Trustees for Havern School, a nationally recognized school serving students with diagnosed learning disabilities since 1967. He holds a Bachelor's Degree in Accounting from the University of Arkansas, and a Master's Degree in Taxation from the University of Denver, and is a certified public accountant (inactive). Mr. Finley is responsible for the strategic direction of the company, its communities, and future growth opportunities. He oversaw over $150 million in completed senior living development and acquisitions for the company over the last several years. He has over 20 years of experience in finance, real estate, and operations.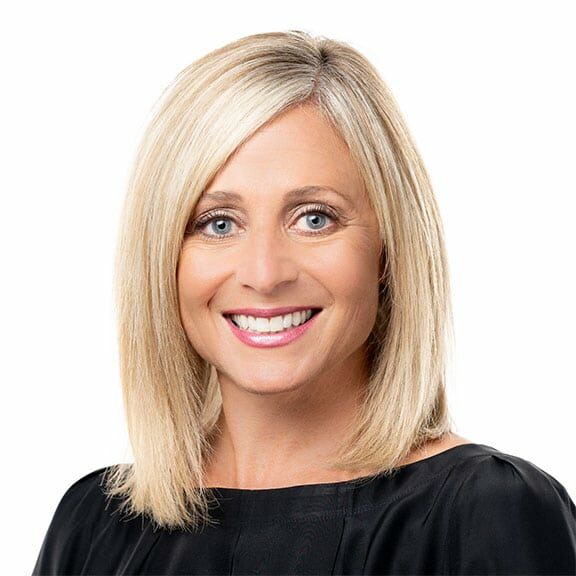 Susie Finley
Susie Finley is a founder of Ascent. Her professional career in senior living spans over 20 years. She began her career working in various capacities in day-to-day operations for local and regional senior living operators in the Midwest. Mrs. Finley then joined a large national senior living firm, where she has served as Executive Director for multiple communities in the Denver market. She joined Ascent in her current capacity in 2013. She received a Bachelor of Science in Gerontology from the Ohio State University. She is a licensed Nursing Home Administrator and an Assisted Living Administrator. Mrs. Finley serves on the Board of Trustees for Temple Emanuel, and previously served as a Board Member and the Assisted Living Chair of the Colorado Healthcare Association from 2011 to 2018. She is responsible for the evolution of Ascent's operating model, strategic planning, functional programming, project design, and optimizing ongoing operational performance.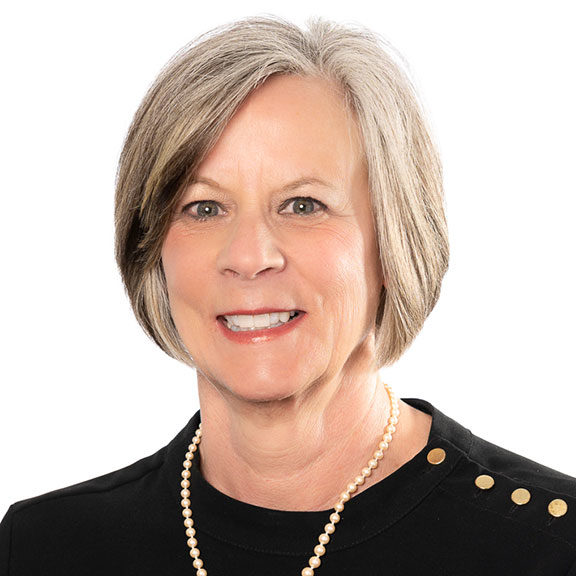 Jeanne Barnard, MEd, CDP
Vice President of Operations
Jeanne Barnard is the Vice President of Operations of Ascent. She began her career in senior living over 30 years ago as a Sales & Marketing Director. She later served as an Assisted Living Director, Nursing Home Administrator and Chief Operating Officer, with focus in property development. Since that time, she has served as an Executive Director, Area Director and Regional Director of Operations. For the past 10 years, she has served as a Regional Director of Operations with oversight of regional team members and multiple communities. Jeanne's work experience has resulted in increased employee retention, and continually improving services and operations, with a consistent focus on mission, values, and balancing purpose with business growth objectives. She received a Bachelor of Science in Marketing and a Master of Education in Adult Education and Gerontology, and received the ALFA Leadership Award. Ms. Barnard is also a Certified Dementia Practitioner (CDP). She is responsible for home office team oversight, working with community leadership teams, optimization of Ascent's operating model, and sales and marketing oversight.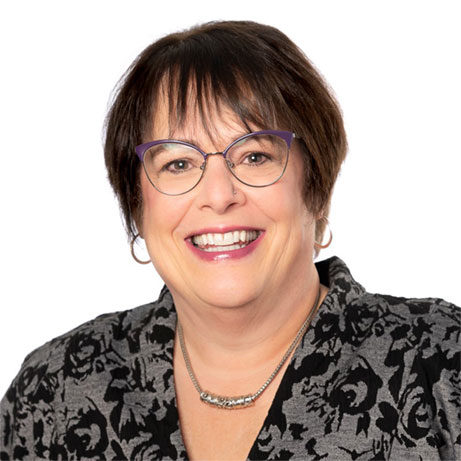 Jana Johnson, BSN, RN
Director of Clinical Services
Jana Johnson is the Director of Clinical Services for Ascent. Her nursing career has spanned over 30 years since she received her Bachelor's Degree in Nursing from the University of Minnesota. She has practiced nursing in a variety of settings including pediatrics, intensive care, home health care, public health care and compliance monitoring with the Minnesota Department of Health. She joyfully found her home in assisted living about 12 years ago. During that time she has worked as a health and wellness director and director of clinical services with three different companies. Jana draws on her experience surveying care in many varied organizations to bring best practices in resident-centered care to the communities she supports. The opportunity to get to know the stories of our amazing residents and develop relationships with our amazing caregivers is the passion that drives her work. Ms. Johnson is responsible for the clinical oversight of the communities as well as ensuring regulatory compliance.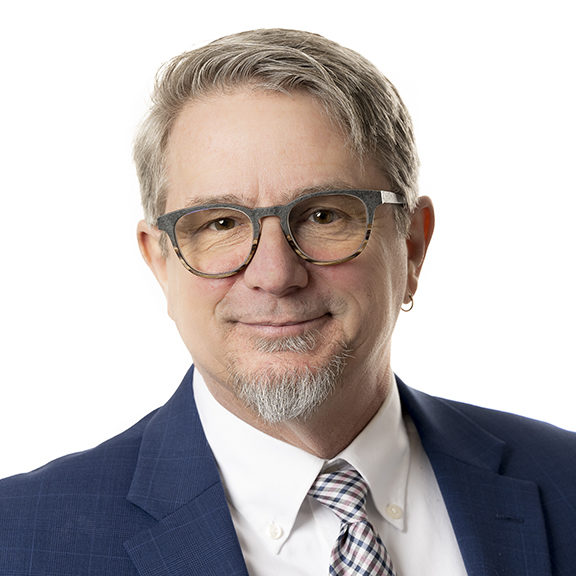 Gary Stephens
Director of Sales and Marketing
Gary Stephens is the Director of Sales and Marketing of Ascent. He has over two decades of sales and marketing management experience. He began his senior living career with a large national organization and held the position as their national Strategic Sales Leader providing direction, guidance and support to multi-site sales teams. Gary is an enterprising executive leader with a penchant for accelerating business growth. He is a hands-on consultative managing expert focused on optimizing teams, identifying emerging talent, coaching and training best practices and proven models designed to foster quality and customer focused excellence. Gary is a licensed real estate broker in Colorado (inactive) and additionally held licenses in the USVI, Florida and Connecticut. With extensive experience in property management and new construction pre-sales, he a proven track record expanding market share, implementing effective marketing strategies and organizing events pertinent to increasing sales revenue and improving profitability of business operations. Gary graduated from Eastern Connecticut University with a degree in Psychology with an emphasis in Special Education. He has been a foster dad to 2 teenage boys, enjoys painting and photography. Gary also received Connecticut Magazine's 5 STAR Award for customer service excellence.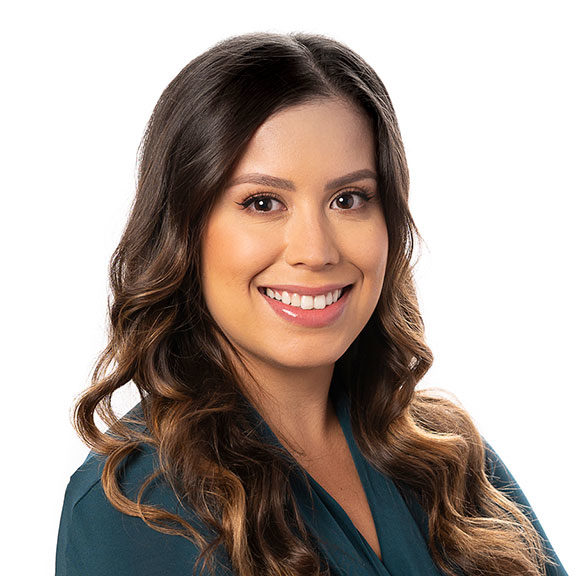 Marcela Foronda
Marcela Foronda is the Accounting Manager for Ascent. Her professional career in Accounting and Finance spans over 10 years. She has worked in several industries in order to create a proven track record of success in multiple business fields. She began as Staff Accountant in the food manufacturing industry on the Corporate Accounting team at Barry Callebaut, one of the world's largest chocolate producers. While in the position, she helped to prepare financial statements and various day to day accounting needs. She was promoted to Senior Accountant and took over responsibility of all reporting for US and Canada. She relocated to Colorado in 2017 and began working in the tourism and hospitality industry at Vail Resorts, as Revenue Accounting Manager. While there, she prepared financial data for investor press releases on the Revenue Accounting team. Marcela has a focus on process improvement and automation and is always seeking ways to improve reporting accuracy while meeting stakeholder needs. She received her Bachelors degree in Accounting from DePaul University in Chicago and is currently pursuing her CPA.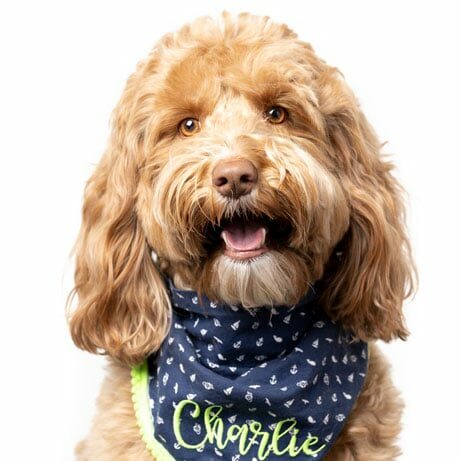 Charlie
Charlie is the Chief Fur Officer (CFO) for Ascent. He has no professional experience, nor can he read, write, add or subtract. His track record involves over three years of being a cute Labradoodle, wearing seasonally rotating bandanas around his neck, and taking naps as often as possible. He is responsible for walking up and asking silently for you to pet him, playing fetch (occasionally), and making people smile. He works for free, but will accept treats for being a good boy.