About Ascent Living Communities
Ascent Living Communities is a Colorado-based senior living owner and operator. Our focus is on our residents—their comfort, wellbeing, and desire for independence and a full life. Our associates are the best in the business. Our senior living communities transform high hospitality into warm, inviting places to call home. Our founders' 40 years of combined professional backgrounds serve as a strong foundation from which to build on and improve every day.
Mission, Vision and Core Values
To improve the lives of seniors and their families by combining our expertise in senior living and our personal experience as family members to cultivate senior living communities that instill trust, confidence, and comfort.
To be Colorado's premier boutique senior living company by providing our teams with the resources to be successful and the opportunity to grow. By leveraging our experience in senior living operations, we will create a better life for our residents, their families and the team members who support them.
Trust

We feel safe and secure to say what we mean and do what we say.

Impact

We passionately make a difference.
Bringing Our Values to Life
We hold ourselves to a higher calling. We make 24-hour nursing available in our Assisted Living and Memory Care living environments. We've incorporated socially responsible building practices into the design of our newly constructed community, including solar paneling on the rooftop of our Hilltop Reserve community. We attract and retain associates who share our desire to exceed expectations. We pay tribute to and respect our residents, empower them, and are attentive to their wishes and requests. We honor our commitment of excellence to our residents, their families, and our associates.
At Ascent Living communities, we maintain a positive culture where associates feel valued and can grow with us. We encourage discussion with each person, listen to their input, and empower them to use their talents so that we can always keep improving. We foster the same openness in our senior living communities so that residents and their families can take an active role in helping create and enhance their lifestyle.
We make a difference in our residents' lives. Our associates also benefit from a workplace where they can impact someone's life. We maximize the dignity and independence of our residents, and we also make sure they are having fun! We integrate family members into community culture, offering education forums and support groups. We boost the local economy by purchasing local goods and services, and maintain strong ties with local industry groups and not-for-profit organizations.
The Ascent Founders are notable for their roll‐up‐your‐sleeves, detailed, and focused approach that is further augmented by creating a familial environment within each senior living community we own and/or operate. We create highly successful and market differentiated communities that we can hang our hats on. We are ambitious; however, we have the discipline and patience to operate within our means.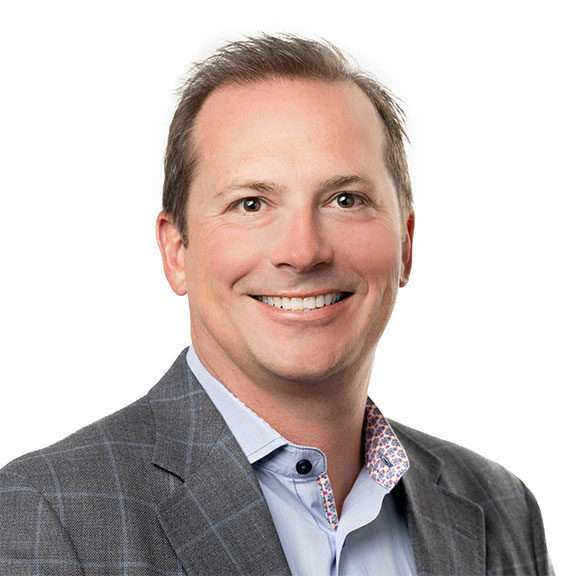 Tom Finley
Tom Finley is a founding member of Ascent. Prior to Ascent, he held positions with a senior living and development company as a finance and development manager. His professional career in finance and real estate began with Arthur Andersen in their tax consulting practice. He then worked for ProLogis, a large REIT, in various capacities ultimately serving as fund manager for a $2 billion property trust which was publicly traded on the Australian Stock Exchange. He is a member of the Board of Trustees for Havern School, a nationally recognized school serving students with diagnosed learning disabilities since 1967. He holds a Bachelor's Degree in Accounting from the University of Arkansas, and a Master's Degree in Taxation from the University of Denver, and is a certified public accountant (inactive). Mr. Finley is responsible for the strategic direction of the company, its communities, and future growth opportunities. He oversaw over $300 million in completed senior living development and acquisitions for the company over the last several years. He has over 23 years of experience in finance, real estate, and operations.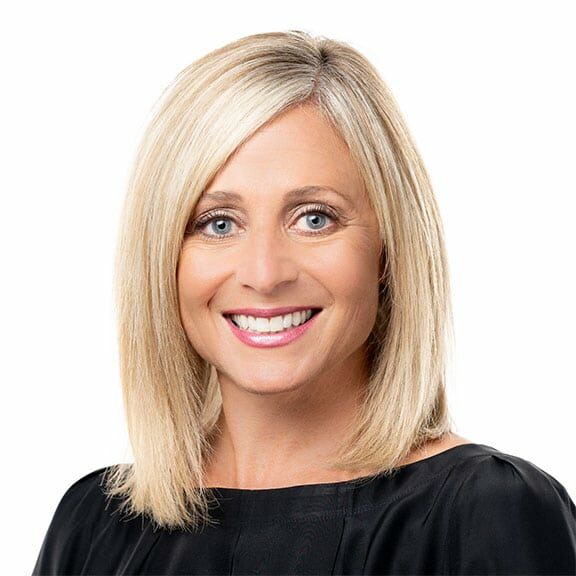 Susie Finley
Susie Finley is a founding member of Ascent. Her professional career in senior living spans over 24 years. She began her career working in various capacities in day-to-day operations for local and regional senior living operators in the Midwest. Mrs. Finley then joined a large national senior living firm, where she has served as Executive Director for multiple communities in the Denver market. She joined Ascent in her current capacity in 2013. She received a Bachelor of Science in Gerontology from The Ohio State University. She is a licensed Nursing Home Administrator and an Assisted Living Administrator. Mrs. Finley serves on the Board of Trustees for Temple Emanuel & serves on the Assisted Living Advisory Committee for the Colorado Department of Health. Mrs. Finley previously served as a Board Member and the Assisted Living Chair of the Colorado Healthcare Association from 2011 to 2018. She is responsible for the evolution of Ascent's operating model, strategic planning, functional programming, project design, and optimizing ongoing operational performance.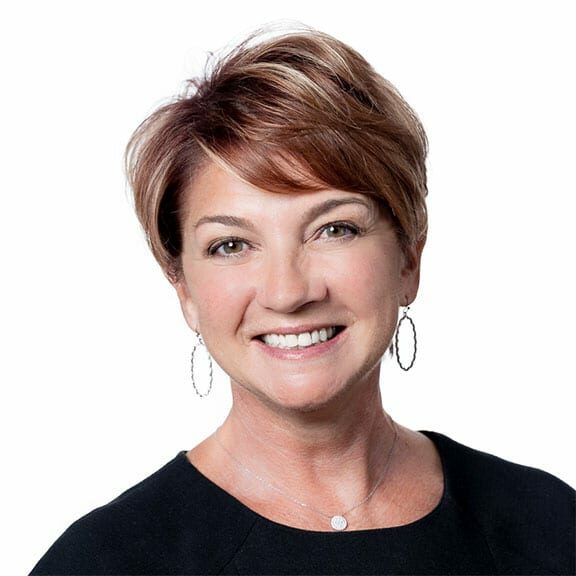 Beth Williams, NHA
Vice President of Operations
Beth Williams is the Vice President of Operations for Ascent. She began her career in senior living thirty years ago as she was perusing her goals to serve the senior population. She has held various roles in the senior living space such as Sales and Marketing Director, Regional Rehab Director and then as an Executive Director for thirteen years. She later served as a Regional Vice President of Operations for nine communities in the Denver area for seven years, and most recently served as Division Vice President of Operations for 31 communities covering Colorado, Wyoming, Utah and Hawaii. During this time Beth has also remained active as Chair for the Quality Initiative Leadership Committee, and has also been active with the Colorado Health Care Association where she has served on the Board of Trustees for 7 years. She subscribes to the key leadership philosophies of servant leadership, and mission and values driven, all while serving our seniors during their greatest time of need and supporting their families during these transitional phases of life. She received her Bachelors of Science with a major in Psychology from Virginia Tech. Beth is responsible for home office team oversight, working with community leadership teams, optimization of Ascent's operating model and sales & marketing oversight.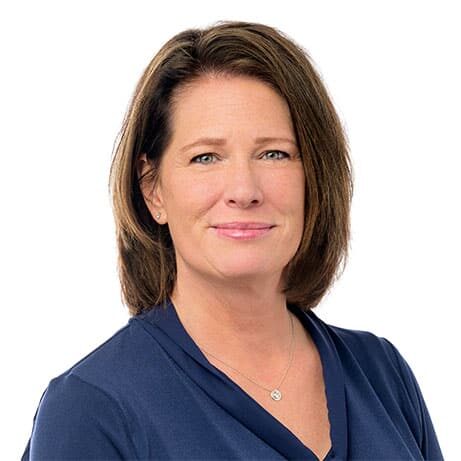 Stacey Johnson
Area Director of Clinical Services
Stacey Johnson is the Area Director of Clinical Services. Stacey began her nursing career while serving in the U.S. Army Reserves. Stacey has been a Registered Nurse for 29 years and a Nursing Home Administrator for 19 years. She has dedicated her entire career to serving seniors in all aspects of senior living and post-acute care. One of the things she most enjoys is mentoring team members and setting others up for success. Stacey excels in helping teams achieve outstanding results which in turn helps residents gain and maintain healthier, more enjoyable living. Stacey has been married for 28 years and has two grown children. She is originally from Kansas City. Stacey lives on a hobby ranch with horses, donkeys and goats.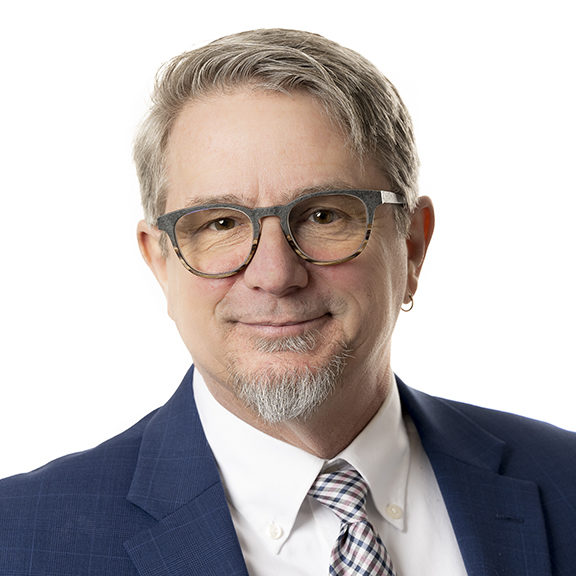 Gary Stephens
Area Director of Sales & Marketing
Gary Stephens is the Director of Sales and Marketing of Ascent. He has over two decades of sales and marketing management experience. He began his senior living career with a large national organization and held the position as their national Strategic Sales Leader providing direction, guidance and support to multi-site sales teams. Gary is an enterprising executive leader with a penchant for accelerating business growth. He is a hands-on consultative managing expert focused on optimizing teams, identifying emerging talent, coaching and training best practices and proven models designed to foster quality and customer focused excellence. Gary is a licensed real estate broker in Colorado (inactive) and additionally held licenses in the USVI, Florida and Connecticut. With extensive experience in property management and new construction pre-sales, he a proven track record expanding market share, implementing effective marketing strategies and organizing events pertinent to increasing sales revenue and improving profitability of business operations. Gary graduated from Eastern Connecticut University with a degree in Psychology with an emphasis in Special Education. He has been a foster dad to 2 teenage boys, enjoys painting and photography. Gary also received Connecticut Magazine's 5 STAR Award for customer service excellence.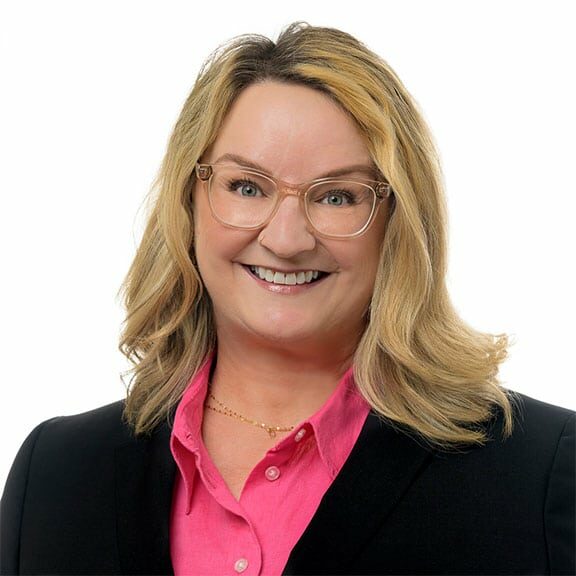 Amelia Schafer
Area Director of Memory Care
Amelia Schafer is the Area Director of Memory Care for Ascent. Amelia spent 24 years working at the Alzheimer's Association in a variety of roles including leading the professional education division and the Alzheimer's Learning Institute, a certificate program for health professionals. Most recently, Schafer served as the Executive Director for Colorado and oversaw the 5-state Rocky Mountain region, as well as the Association's National Senior Director for Growth and Engagement focused on diversity, equity and inclusion. Amelia received a Master's Degree in Human Development and Family Studies with an emphasis in gerontology. "I believe excellent teams focus on service, humility, integrity, inspiring others, and inclusive decision-making," Amelia explained. She works with the teams across Ascent to elevate the lives of people living with cognitive impairment. Amelia shares her devotion to serving elders with her wife and two kids, who all work in long-term care.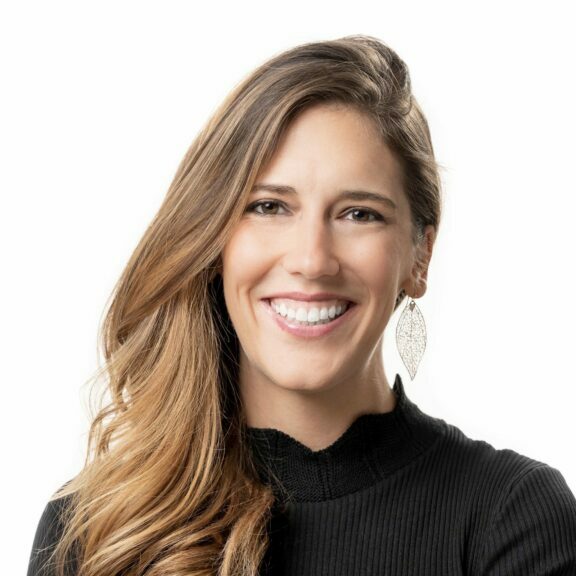 Kristina Johnson
Kristina is a native of Las Vegas, NV. She moved to Denver in 2016 following her siblings and soon after her mother joined them all in Colorado. Kristina loves to showcase the fabulous activities that our residents enjoy at all of our communities. She also enjoys sharing informative and educational posts on senior living like dementia and Alzheimer's. Kristina has worked for hospitality companies in Colorado and also started her own business, Amuse Social LLC. before coming to work for Ascent full time in 2020. Kristina loves spending time with her husband and two orange Tabby cats' Paprika "Pappy" and Pumpkin. Kristina loves escaping to the mountains, cooking, hiking and her passion for film and is currently working on a screen play and attends acting class. She believes, "Social media can be seen as a negative, but it is not going anywhere anytime soon, and it is such a crucial aspect of any business."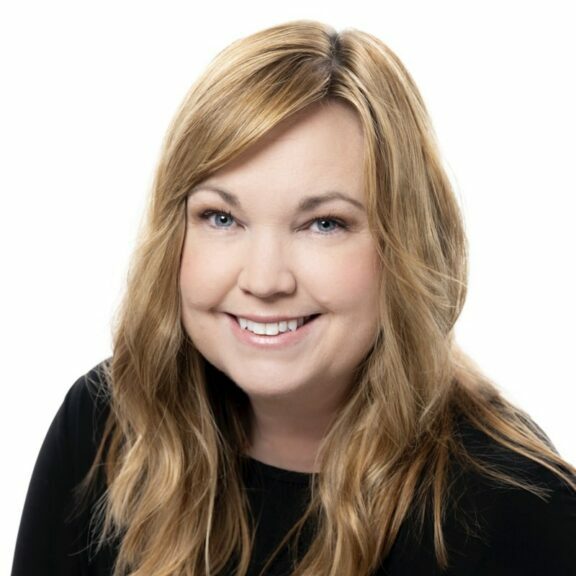 Cassy Nicholl
Director of People and Culture
Cassy brings over 23 years of combined experience in human resources, talent management, training and development, organizational leadership, and relationship building with community and team members to Ascent Living Communities. She is responsible for the oversight, development and strategic direction of Human Resource functions. A Senior Certified Professional with the Society for Human Resource Management with extensive experience in senior management, Cassy has been fortunate to learn and grow professionally, while working with diverse groups of people within industries of staffing, higher education, and health and social services. Her previous roles have included Sales Manager and VP of Sales and Operations with Labor Force Staffing/OfficeSmart Personnel, Owner/Director of HR and Staffing with Link Staffing, Director of Career Services with Alta Colleges, and Director of HR and Business Operations with Sample Supports. Cassy's leadership philosophy most closely aligns to servant leadership, coaching and equipping others to excel in a culture of accountability. She is dedicated to working with leaders and frontline teams in ensuring they have the support, training, and resources to thrive in their roles as they provide quality services to residents. Cassy earned a Bachelor of Science from the University of Idaho and has lived in Colorado for the past 27 years. She and her husband, Matt, love to camp, hike, flyfish, bike and spend time with their four adult kids and two grandkids.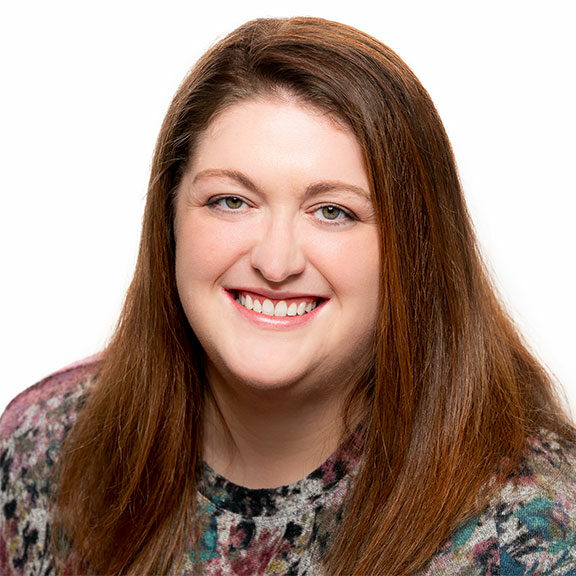 Laura Gasperik
Talent Acquisition Manager
Laura Gasperik is the Talent Acquisition Manager for Ascent. She has 8 years of dedicated recruiting experience in addition to experience in human resources, talent management, and training and development. A Certified Professional with the Society for Human Resource Management Laura has had the opportunity to work in several different industries to learn and grow professionally. She started her career in human rights and global development before transitioning to recruitment and human resources management. Working with several franchise owners of Massage Envy in Colorado, Laura revamped their recruitment processes buy developing relationships with local massage schools to create a candidate pipeline. She also created several training courses to optimize the performance of the front desk and aid in retention. She then moved to Vail Resorts, working as part of a team that hired 10,000 employees for winter operations for all US properties. Finally, she moved to Samples Supports where she spent 4 years driving recruitment, retention, and process development as the Human Resources manager. Laura is passionate about helping people develop and grow with a company to create a vibrant workplace culture. She has a Bachelor of Arts from Illinois State University and has lived in Colorado the last 8 years where she enjoys spending weekends at the barn with her horse, and exploring all Colorado has to offer.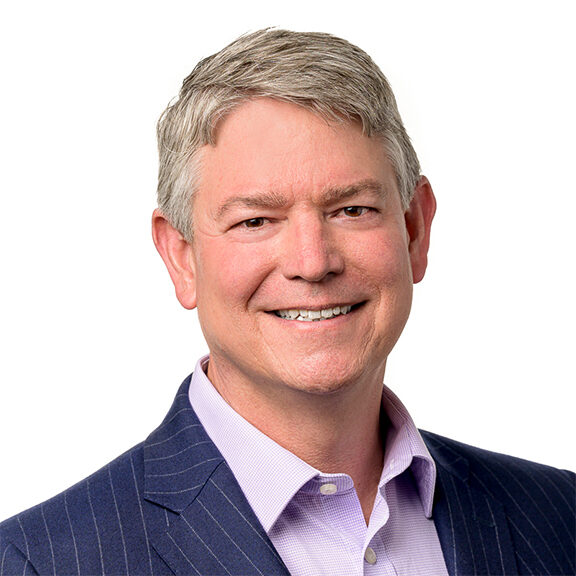 Anthony Hanson
Anthony received his Bachelor of Science in Accounting from the University of Northern Colorado in the mid-nineties, and then started his career in hospitality as the Night Audit Supervisor for The Peaks Hotel in Telluride. After a year of snowboarding and mountain biking, he moved back to the front range and was the Controller for Mountain Vista Builders. The CEO decided to leave and start a new homebuilding company, and he asked Anthony to join him. They cofounded the new venture together, which grew from startup to $30 million in annual revenues in 3 years when he lost his business partner to heart disease. At the same time, he got engaged to a British woman, so the business was sold and he moved to England. He then became a Chartered Management Accountant earning the designations ACMA and CGMA and worked as the Finance Director for Challenge Packaging, a corrugated case manufacturer and packaging supplier. His next role was as the Group Finance Manager for Papergraphics, a group of 9 companies based in multiple countries around Europe that supply the large format digital print industry. Anthony got to a stage in his career where he wanted to help more people, so he founded a company to work with small businesses as their virtual CFO. He since had the opportunity to move back home to Colorado and joined Ascent Living Communities to help him expand on his desire to use his career to help more people.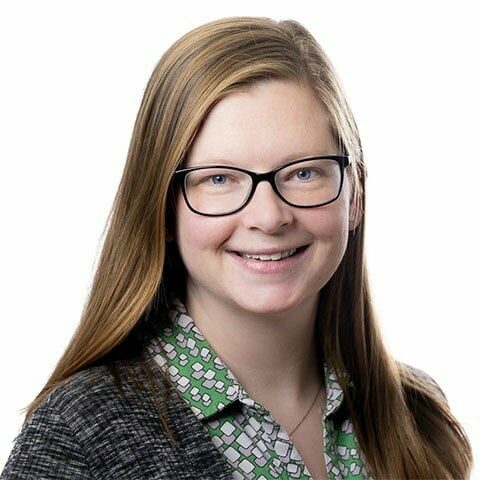 Morgan Graphman
Director of Business Intelligence
Morgan grew up in the Assisted Living world with her mom being a Physical Therapist at an Assisted Living Community. When Morgan graduated first in her class with her degree in Finance, she knew she wanted to use her knowledge to help make a difference in the lives of seniors. She married into the Long-Term Care business and helped launch a new company in Long-Term Care Pharmacy. She then transitioned to the community side of the industry and worked in the Business Office in other assisted living communities for over four years before finding her home as Analytics Manager for Ascent. In her free time Morgan loves spending time with her husband and two kids!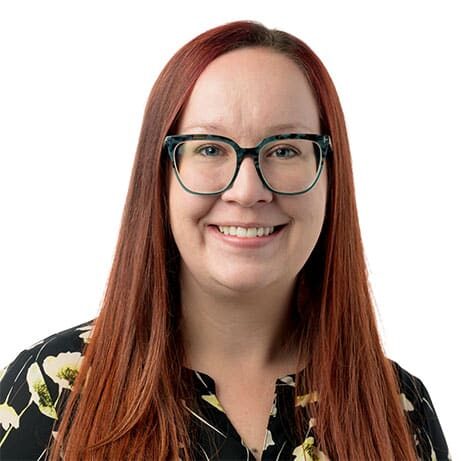 Sumer Carver
Sumer Carver is a Senior Accountant for Ascent. She began her career and subsequently spent 13 years in the retail home furnishings industry, serving in pivotal roles as the head of accounting, administration, finance, and office management while simultaneously attending school and receiving her Bachelor of Science in Accounting from Metro State University. Sumer most recently worked for 10 years as the Director of Administration and Finance for a locally owned, nationally acclaimed furniture store, where she was an integral and senior member of the leadership team, working side-by-side with the store owners until their retirement in late 2022. She enjoys spending time with family and friends as well as her dog Willow, hosting game nights, crafting, and completing expert-level jigsaw puzzles. Sumer is excited to be a part of the Ascent team and looks forward to supporting the communities they serve.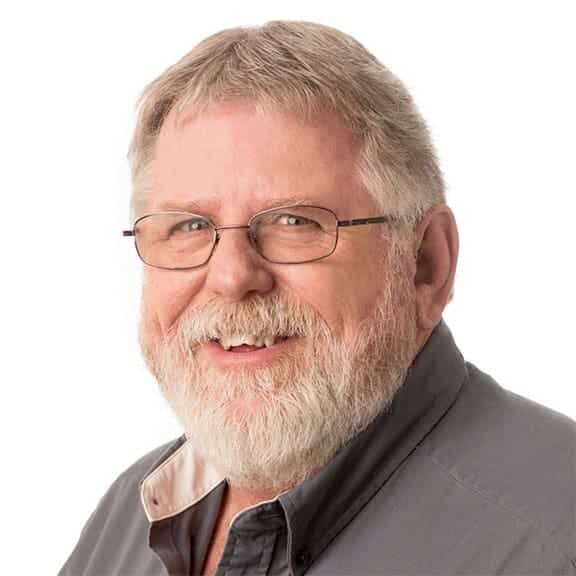 Bob Clifford
Area Director of Environmental Services
Bob has been a part of Ascent Living Communities since 2016. Bob has an extensive background in home building, building maintenance, and front-line management. He attended a VOC-Tech school for home building and worked in a family-owned homebuilding business for many years. He also served in the U.S. Army from 1977 to 1983. He began working in Senior Living environmental services in 1984. He took a break from working in senior living for about 10 years to work in the home building industry here in Colorado, where he managed the building of over 400 homes a year. When the home building market changed, he went back to Senior Living, which he enjoys more than home building. In his Area Director role, Bob supports the Environmental Services departments all of the communities as well as works on capital expenditure and construction projects. Born in Haverhill, NH, Bob has been in Colorado for over 26 years. In Bob's free time he enjoys NASCAR and taking trips to Michigan to see his grandchildren with his wife, Susan.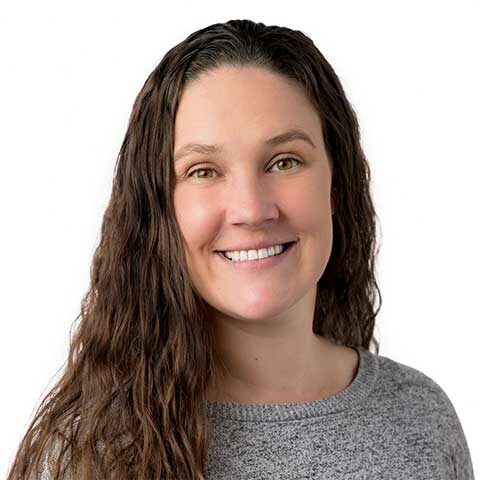 Melissa Ludwig
Information Technology Manager
Melissa Ludwig is the Information Technology Manager for Ascent. Her Senior Living career began in 2007 working in front line positions and then moving up to management roles. She has worked in many different areas of the Senior Living Industry and has always been the "go-to" expert for all areas and programs IT related. In this role, Melissa supports all of the communities and home office with programs, integrations, procurement, future planning and overall data security. Melissa is a Colorado native and enjoys spending her free time cooking and in the mountains camping, hiking, and doing other outdoor activities. She has 2 children, a son who is 18 and a daughter who is 20.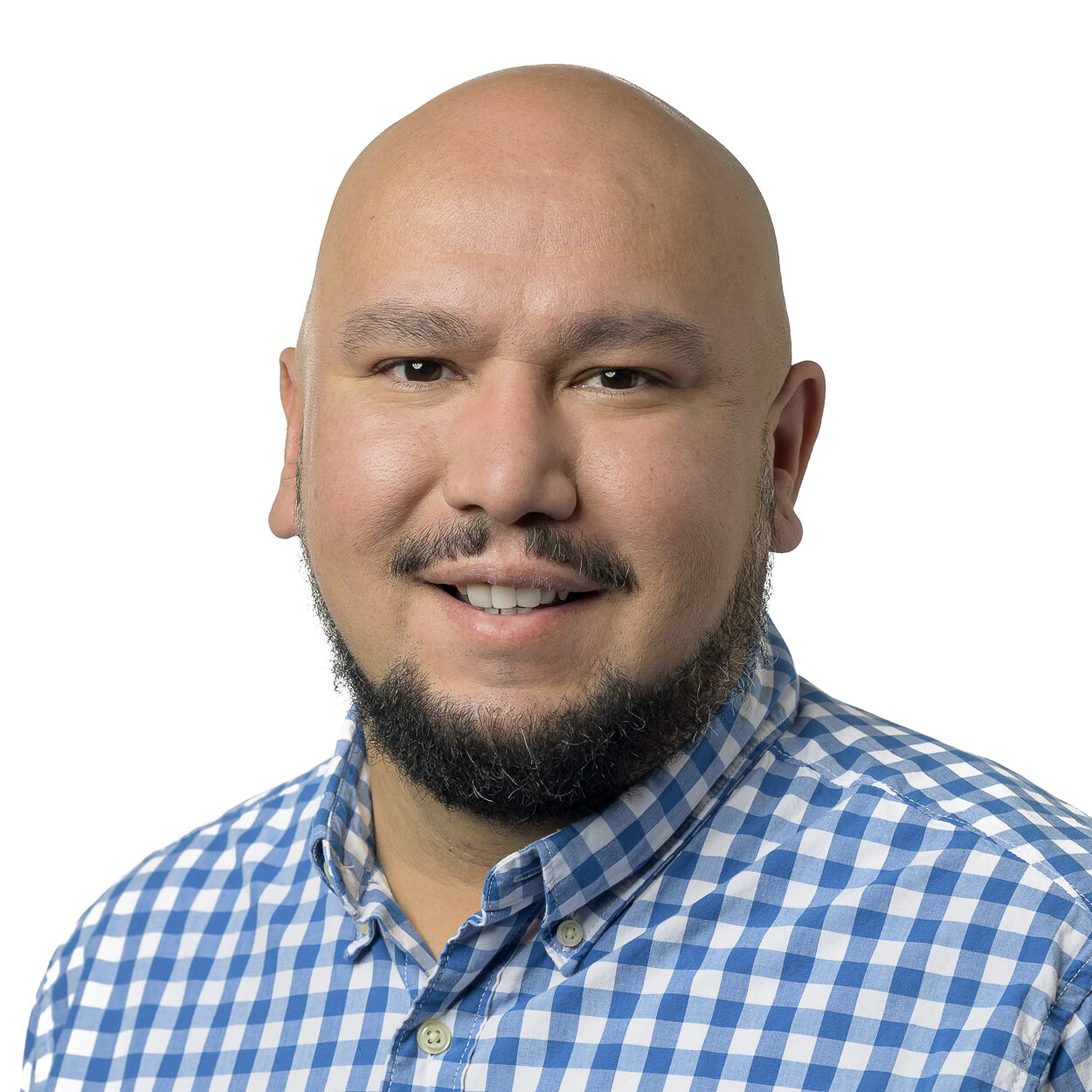 Carlos Giron
Sr. Human Resources Coordinator
I was born and raised here in Denver, CO. I have a passion for the outdoors and travel. My first career was, and still is, barbering and hairdressing. During that time, I developed and mastered my skills in customer relations and managing people. In 2018 I decided to use those skills and put myself through school for Human Resource Management. In 2020 I got my first HR job in a skilled long term care community. Although, as an HR professional, I work primarily with the employees. I grew a soft spot for the elderly and individuals that needed memory support.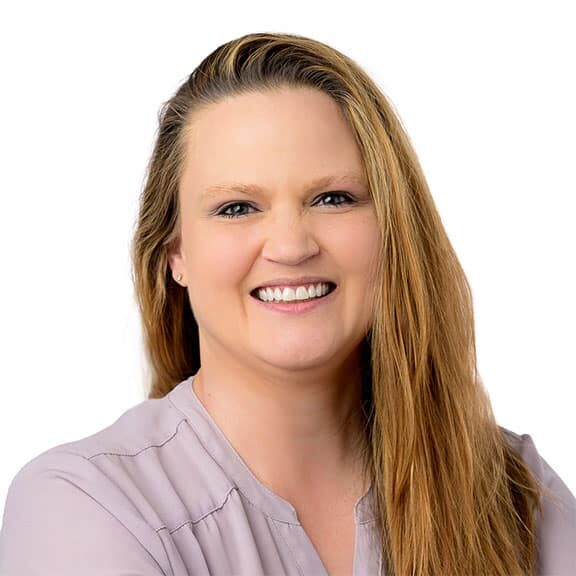 Michelle Wright
Bookkeeper/Accounts Payable Specialist
Michelle Wright is the bookkeeper for Ascent Living Communities with 20+ years of experience. She comes to us from all kinds of different backgrounds, starting in telecom, moving to the dental industry, taxes, some construction and now we are grateful to have her on our team. In her free time, she loves anything crafty, currently focusing on crocheting. Michelle is excited to be a part of this team and looks forward to serving the communities and residents to the best of her abilities.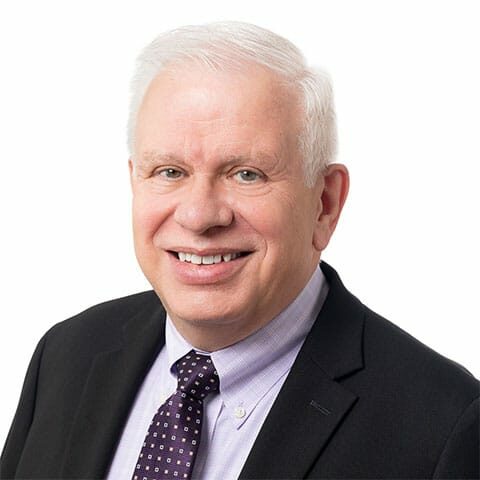 Dennis Bracher
Dennis is our Sales Specialist for Ascent Living Communities. In this role, Dennis travels to our communities to provide support for the sales and marketing teams. Dennis has over 11 years' experience in senior living serving in various roles in senior living management from operational management and marketing to opening a new community Assisted Living/Memory Care Community in the North Metro Denver area. Previously, Dennis spent more than 30 years in church work with 18 of those years being in Germany. Without a doubt, Dennis' greatest desire is to serve others and finds great enjoyment in helping our teams as we assist seniors and their families through a transition into the senior living environment. Dennis and his wife have been married for almost 45 years and have three grown children, six grandchildren and six "grand dogs". In his spare time, Dennis loves to read, speak German and having discussions about his time of living in Germany and walk their "diva dog" Schatzi on the weekends.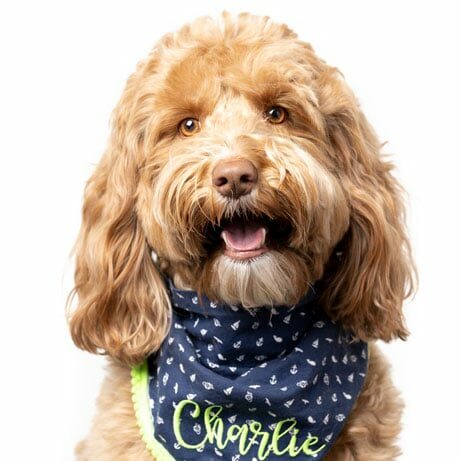 Charlie
Charlie is the Chief Fur Officer (CFO) for Ascent. He has no professional experience, nor can he read, write, add or subtract. His track record involves over five years of being a cute Labradoodle, wearing seasonally rotating bandanas around his neck, and taking naps as often as possible. He is responsible for walking up and asking silently for you to pet him, playing fetch (occasionally), and making people smile. He works for free, but will accept treats for being a good boy.